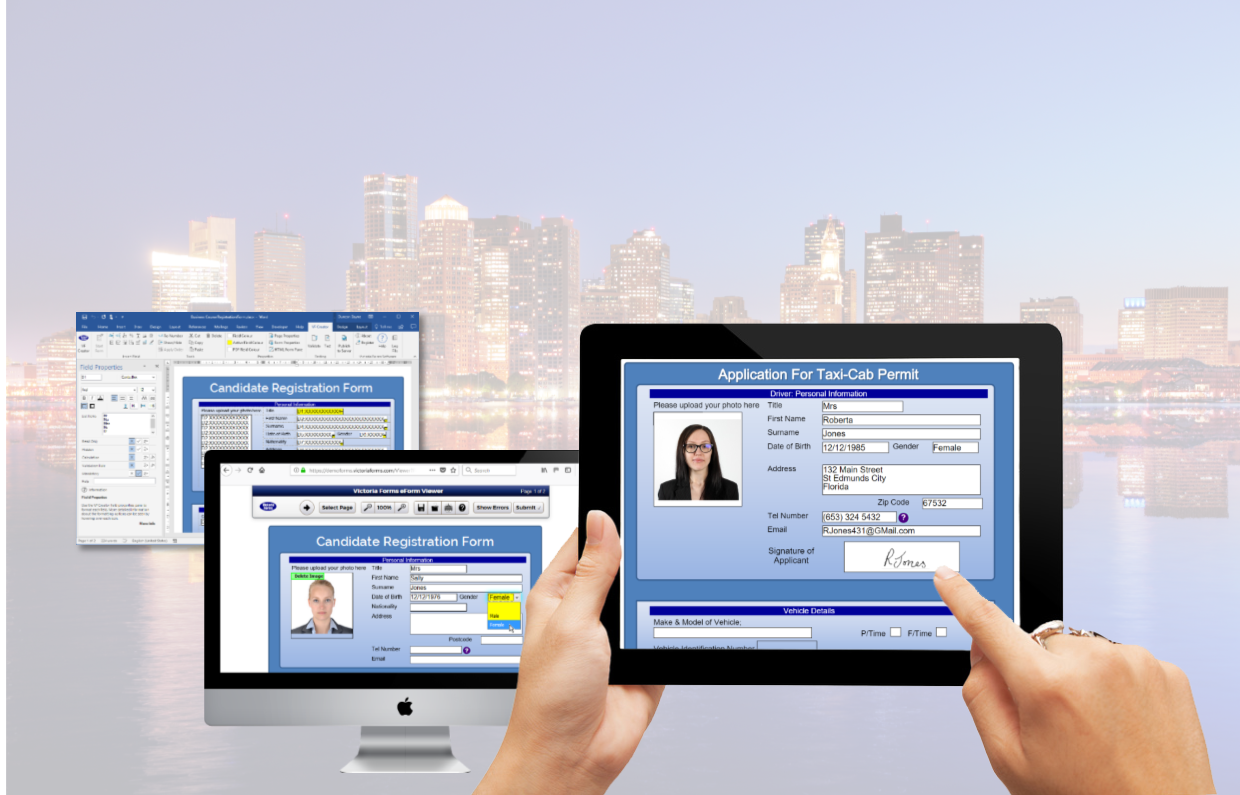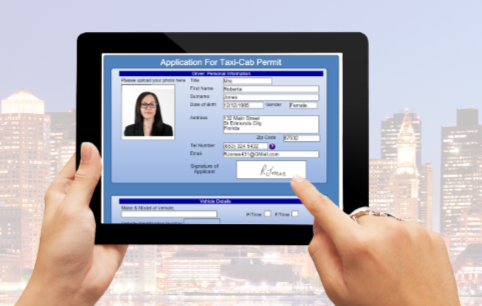 Victoria Forms technology enables your organisation to replace or complement paper forms with intelligent, professional, online forms that users can fill, sign and submit in any browser, on any device.
Our powerful forms automation system presents, processes, and stores your submitted forms. Completed forms then seamlessly enter your existing administration processes, integrating with other systems, to cut costs and streamline your business.
Latest News:
Webinar: Simplified CTR Application Processing In April 2019, working with Victoria Forms, Basildon Council became the first Council in the [...]
Why choose Victoria Forms?
Whatever your industry, and whether your organisation uses just one form template or thousands, we can supply an eForm system to meet your requirements
We can provide "out-of-the-box" eForm solutions for a range of industry sectors, including US and UK Local Government, Human Resources, Recruitment, Education and Healthcare
For developers and solution providers, we provide a range of software components, allowing you to easily add functionality to your own products
Industry sectors
Ready-made solutions and form libraries for different industries:
"Total game changer for us – The form creation and publish system within Microsoft Word has enabled us to do things quicker, smarter and more efficiently than we ever thought possible."
"Introducing e-claiming has improved the quality of service our customers receive. We no longer experience processing delays due to late scanning and indexing or missing claims, as everything is accessible immediately."
"We have tried various solutions for electronic signature forms and Victoria Forms is by far the best we have found. The customer care is second to none […] everyone in the office is very helpful."