HB Info are hosting its Annual Spring Briefing Conference on 18th April 2018 at Cavendish Conference Centre, 22 Duchess Mews, London W1G 9DT.
Victoria Forms will be onsite to answer any questions you may have, as well as offering live demonstrations of our new eForms Design Software – VF Creator.

We look forward to seeing you HB Info's conference!
If you haven't signed up to attend yet – further details can be found on HB Info's website: www.hbinfo.org
---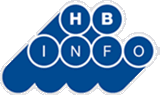 HB Info is the One Stop Shop for Housing Benefit and Council Tax Reduction/Support information, including the most active discussion forums concerning benefits on the internet and the latest publications from the DWP, caselaw and legislation.