Recruitment Agency Expo is the UK's biggest trade-only event dedicated to recruitment agencies. It's the ultimate one stop expo full of bright ideas to put you in the driving seat for 2018 and beyond. If you make purchasing decisions for your company or are actively involved in the specifying and authorising of products or services for your business, you should be visiting Recruitment Agency Expo.
Come and visit Victoria Forms on stand F29: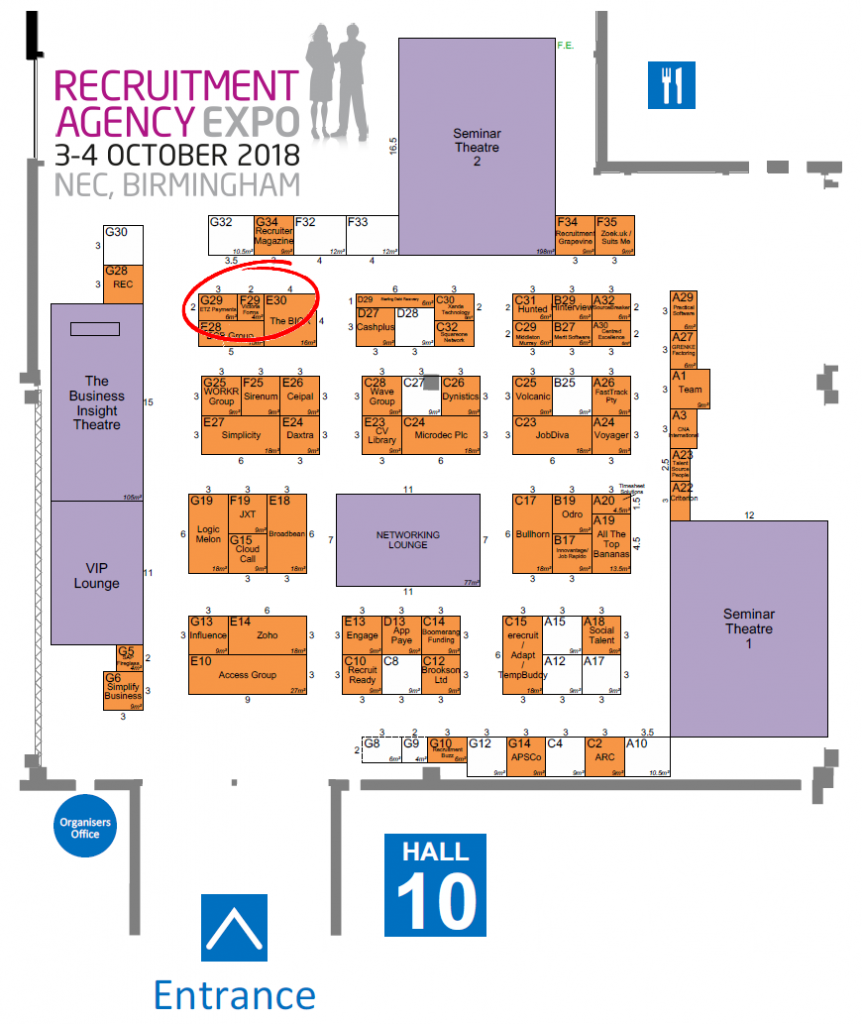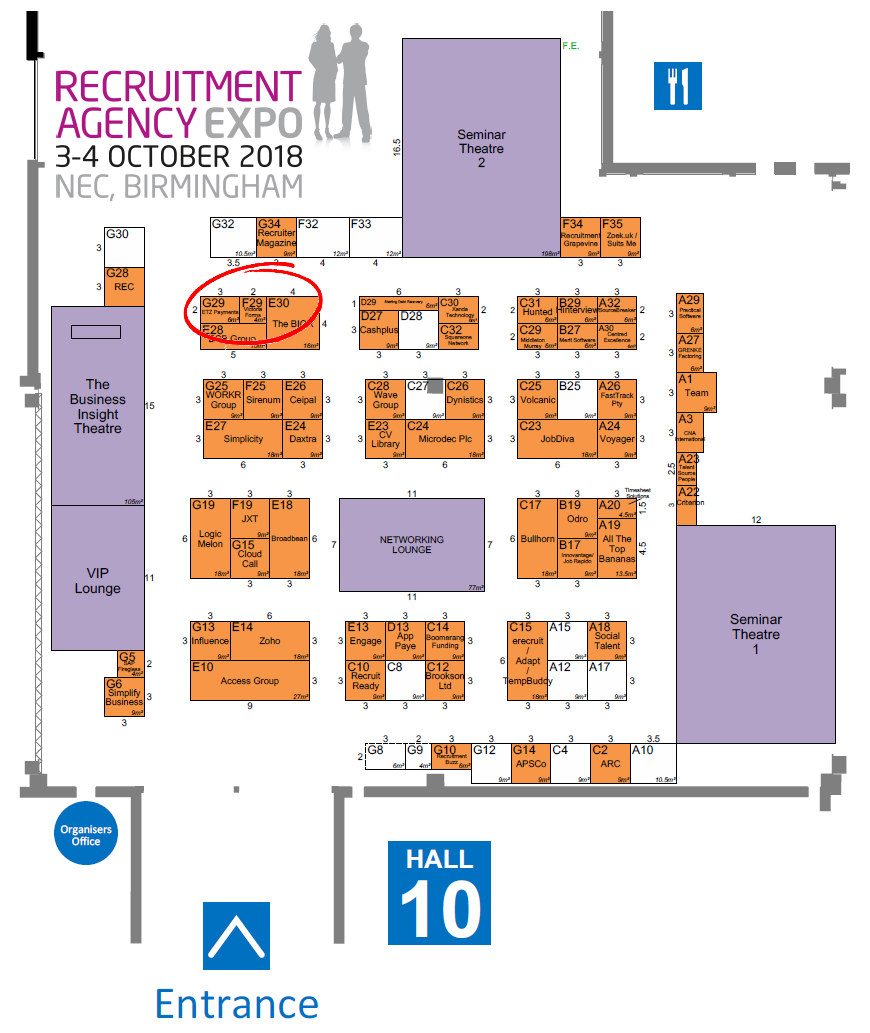 Find out how our software solutions can put you in control and help your candidates interact with your agency.
Put all of your forms and contracts online: applications, timesheets, registrations, client terms, expense claims. Our intelligent forms help and guide users through filling, validation, signing and submission on any device. Your forms are created and amended within Microsoft Word with our new, unique software – VF Creator for Word.
Event Details:
When and Where?
Opening times
Wednesday 3rd October 2018: -09:30 – 17:30
Thursday 4th October 2018: 09:30 – 16:30
Venue Address
Hall 10
National Exhibition Centre
Birmingham
B40 1NT
Website
How to get there
Click here to see travel information
Features
Exhibition
With over 60 exhibitors showing hundreds of products and services relevant to your business, Recruitment Agency Expo allows you to gather information on the latest products and services and learn about the latest developments in the sector.
Seminar Theatres
Presented by leading experts in the field, the free-to-attend seminar program at Recruitment Agency Expo offers a high-level insight into the latest issues facing today's recruitment agency professionals.
Training Zone
The Recruitment Agency Expo has brought together some of the leading lights from the world of recruitment, giving recruiters the chance to benefit from 14 free to attend mini-training sessions throughout the two days of the show.
The Networking Lounge
The Networking Lounge provides the ideal spot to recharge your batteries. Take advantage of the free show Wi-Fi, have a meeting over coffee or catch up on emails.